News
Canadian National Futsal Team ID Camps
2011-12-02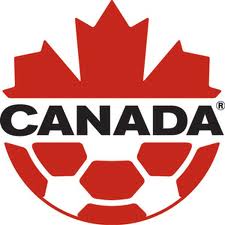 Want to represent Canada? Well do we have great news for you. This week the Canadian Soccer Association's Futsal Working Group announced a series of ID Camps to find the nation's best futsallers over the next 2 months which will ultimately determine who represents Canada at the 2012 CONCACAF Futsal Championships on the road to the 2012 FIFA Futsal World Cup.
It's been 3 years since Canada played a competitive futsal match and the long awaited return to the international scene is just around the corner. More details will be released as they are made available but for now here is what you should know.
The first ID camp will take place in Ottawa on September 24th at Confederation High School from 1:30-4pm. To make it there, players will need to first make the grade at a preliminary camp on September 17th hosted by the OCFL at the same venue, though a time has not yet been determined. To get in on the prelim camp email futsalnationalteam@futsalottawa.com .
The talent-rich Golden Horseshoe region will get to prove their mettle as the Toronto Futsal League will host two preliminary camps on September 17th and September 23rd that is open to all top futsal players in the province.The top 20 players and an additional 4 goalies will then be selected to participate in a 3 day ID Camp from September 30-October 2nd hosted by the Ontario Soccer Association through the Toronto Futsal League. To participate in the prelim's contact the TFL through their website www.torontofutsal.ca.
Players in Quebec will have their chance from October 28-30th through the QSF while the west coast will look to shine on November 4-6th as the BCSA will host the final portion. The player selection process along with venue and time information for those two ID camps are still unknown but will be posted when they are announced.
The top players selected from all camps will then be brought together for a national camp which will take place from December 16-23rd in a yet to be determined location. There are additional plans to perhaps compete in a tournament before the 2012 CONCACAF Futsal Championships, rumoured to be in Guatemala. Last Updated ( Friday, 02 September 2011 07:16 )